National Private Investigations
We have Mail and Female Investigators.
PRIVATE INVESTIGATIONS
Whether it's a Complex Fraud case or a Sensitive Matrimonial matter, Imbewu Specialised Security has a team of Highly Experienced Investigators, Researchers and other Specialists to provide a timeous and cost effective solution.

Following your initial contact we will arrange for a Consultation where we will assess all information pertaining to the assignment, propose a plan of action and provide an accurate quotation.

On acceptance, we will assign a Lead Investigator who will commence with the Investigation and provide regular feedback to ensure we meet the predetermined objectives.

We provide a comprehensive report of our findings including photographs, videos, statements and other evidence gathered in the process. Our expert Investigators will testify in court where required.

We acknowledge that prosecution of the accused is often frustrated by court proceedings.
To help protect the rights and interests of our clients, we can arrange a watching brief by an experienced Attorney.

All investigations are handled discreetly and professionally.
Our Logo
What we do and who we are
Based in The Vaal Triangle, Imbewu Specialised Security is a specialist investigations and Surveillance Company providing services throughout South Africa.  

In collaboration with a national network of experienced investigators with access to multiple databases, we use the most advanced equipment and techniques to offer professional, discreet and affordable solutions to accommodate client specific requirements.

Our clients range from big corporates companies such as law firms, financial institutions, and insurance companies, to private individuals.

Call us today for a free and confidential consultation.
We are registered with (PSiRA), Private Security Industry Regulatory Authority

Registration number: 2922182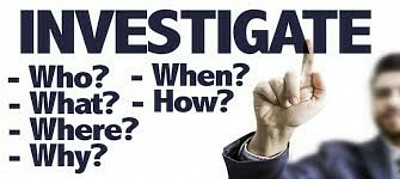 Investigation Specialist 
Imbewu Specialised Security was first established in 2018 with its members and Team leaders, with years of Experience Since 1994 and has evolved into an approachable, highly professional agency with a reputation for delivering results, helping resolve problems with focus and expertise.This makes us the safe, legal choice for intelligence needs. ​
With so many years of experience serving Private Individuals, Executives, Entrepreneurs, Business and Public Sector Organisations, Imbewu Specialised Security have a wealth of industry knowledge and experience and provide an unrivalled level of customer service, including:·
Highly experienced and professional investigators·
A full intelligence service using dedicated experts·
Investigation utilising both state of the art and established techniques·
Complete worldwide and local coverage·
Exclusive 24-48 hour fast response service·
Excellent standards of practice·
Structured evidence reports·

A dedicated Project Manager throughout Every assignment Imbewu Specialised Security accept is overseen by a senior investigation manager, who work in close co-operation with clients (and where appropriate client's legal advisors), allowing us to provide proficient assistance throughout the progression of our task. Evidence is routinely submitted in the form of a multi-layered and focused legal report which may be used in subsequent legal proceedings. We employ a small, dedicated team of experienced, credible Investigators and Accredited Security Experts, all available to help resolve most presenting matters. We genuinely believe each presenting situation is unique and therefore requires a creative, individual approach to ensure we successfully serve discerning client's specific requirements. Imbewu Specialised Security is a friendly, highly professional agency with a reputation for delivering results, helping resolve problems with focus and expertise and simply looking after our clients.
Mission Statement
Professional Private Investigator Mission Statement

Our Mission Statement as a professional Private Investigative and Security Agency:
 
ISS-Investigations is a premier investigative agency in South-Afica striving to achieve results that exceed our client's expectations and industry-standard by employing highly experienced private investigators that follow four basic principles:
Professionalism, Accountability, Integrity and Confidentially.

 Professionalism: 
To provide exceptional investigative services to our clients by employing the most innovative investigative methods available. The conduct of our private investigators will always be of the highest ethical and moral standards. As our client, you will be treated with the utmost respect and courtesy.
 
 Accountability: 
Contracting with a private investigator typically means that you are experiencing a stressful situation and are in search of a solution. The investigative firm you contract with should not add to that anxiety. We vow to be accessible and maintain quality communications to answer all your questions and to report only the most accurate and available information in existence at the time of the service. If there is ever a question regarding our conduct or services we will do everything we can to verify and remedy the situation.

 Integrity: 
Integrity can be defined as, "doing the right thing, even if no one is looking."  We pledge to hold our private investigators, investigative techniques, and services performed to the highest standards of integrity and honesty found in the private detective and security industry. We will be forthcoming and truthful in all aspects of our business. We guarantee that organizational work ethics are complied with in accordance with federal, state and local laws. Our extreme adherence to procedure allows us to ensure your privacy and confidentiality.
 
 Confidentially: 
All investigations conducted by ISS-Investigations for our clients are held STRICTLY CONFIDENTIAL between our clients and us. Any information we gather resulting from an investigation will "ONLY" be turned over to our client for their exclusive use, unless our client gives written consent authorizing us to turn the information over to a third party such as their attorney.
 
ISS-Investigations will never give a client's personal information to anyone and all investigations are discreetly conducted by one of our experienced private investigators. We do understand that some cases can be sensitive in nature, so we want you, our client, to know that your  consultation is held in strict confidence.