Cellphones and Sim cards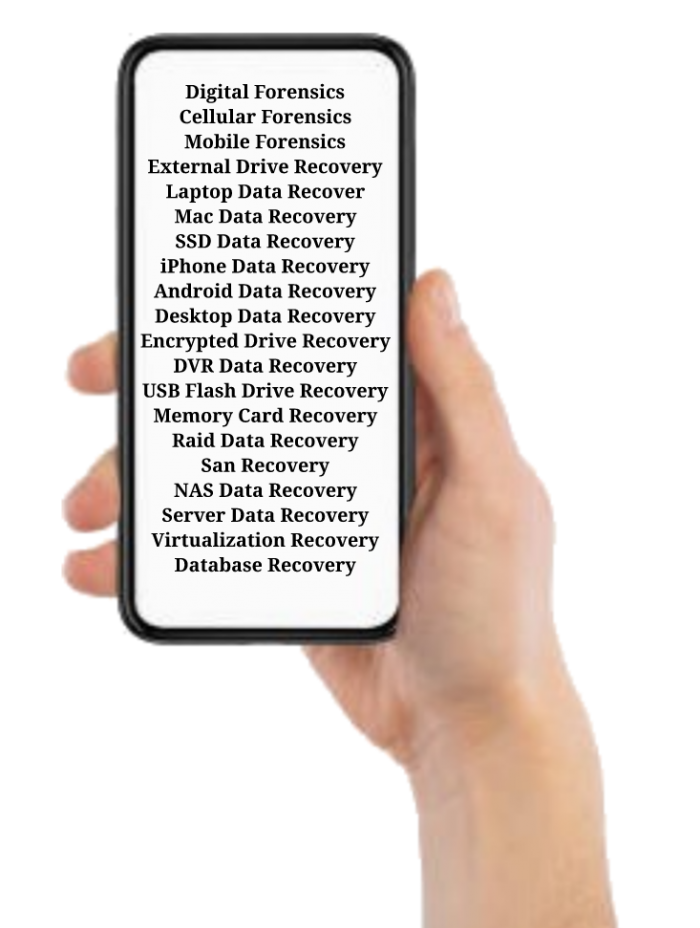 Let ISS-Investigations assist you by Keeping you Family Safe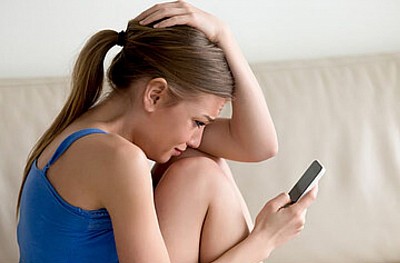 Keep your Family Safe
Worried Parents

Your child's safety is your top priority. With our CellBug Oackage, you can keep tabs on their whereabouts and make sure they are always safe.
See who they Communicate with and More

Concerned Family

Know that your loved ones are safe and where they should be. You'll have the peace of mind that comes with knowing they are always within reach.

Lost Phone

Trace you Phone, even if another dimcard was inserted.

Solo Travellers

Keep your family and friends updated on your travels in real-time. Whether you're hiking in the mountains, exploring a new city, or soaking up sun on the beach, they'll always know where you are and that you're safe.
JUST ASK A ISS-INVESTIGATION AGENT TO EXPLAIN YOU MORE ABOUT OUR 📱 PACKAGES BELOW 👇🏻
You Deserve to know the Truth  - By Phone Bug
• Safety of your Family.
• Know who your teen are Communicating with.
• Cheating Spouse / Partner.
• Cheating Business Partner.
And Much Much More
Click on the Link Above
A Story in the Vaalweekblad
(Feel Free to Purchase a Package that contains an hidden app)
And Find the TRUTH
Android
Android Spy App Features
Get Access To The Follow Android Spy Phone App Features



Call Recording**
After Call Recording
Spy Call
Remote Photo Capture
Remote Video Capture
Background Audio Recording
GPS Tracking
GeoFence
SMS Capture
Gmail Capture
WhatsApp Capture (No Rooting)
Gmail Capture
Viber Capture
Facebook Messenger Capture
View Facebook Photos
View User Photos
View User Videos
View Web Activity
Remote Control
Apple
iOS Spy App Features
Get Access To The Follow iOS Spy Phone App Features

Call Recording (iPhone5/iOS6)
Call Interception *not all devices
Spy Call *not all devices
GPS Tracking
GeoFence
SMS Capture
Gmail Capture
WhatsApp Capture
Viber Capture
Skype Capture
Facebook Messenger Capture
View Facebook Photos
View User Photos
View User Videos
View Contacts
View Calendar
Remote Control
Huawei
Huawei Spy App Features
Get Access To The Follow Huawei Spy Phone App Features

Call Recording**
After Call Recording
Spy Call
Remote Photo Capture
Remote Video Capture
Background Audio Recording
GPS Tracking
GeoFence
SMS Capture
Gmail Capture
WhatsApp Capture
Gmail Capture
Viber Capture
Facebook Messenger Capture
View Facebook Photos
View User Photos
View User Videos
View Web Activity
Remote Control
Service Guaranteed once Installed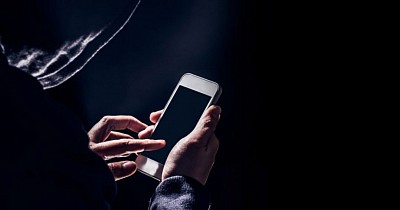 Cellular Spyware
Please Note:
We do NOT Refund once that Package is Purchased and Located for the Handset.
Make sure this is a Service you Require.
Make sure of the Targeted Handset Make.
Make sure you can get hold of the Handset to install the Package. When doing it yourself.
Therefore we offer Assistance to Install the Package on the Handset.
Mobile Forensics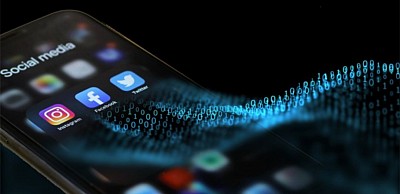 Advancements in technology today are evolving at a breakneck speed, which is why you need a team of pros on your corner to help you remain ahead of the curve. Our experts at ISS-Investigations can thoroughly look through your digital devices to assist in solving problems related to infidelity, civil or criminal investigations, and anything in between.

What exactly is Mobile Forensics?

The 21st century has experienced an exponential rise in the daily usage of mobile devices. And though cellular tech has been around the block for decades, it's only till recent years that the growth of the smartphone and other similar devices has posed a perfect opportunity for the analysis and collection of digital evidence.

Flash drives, smartphones, memory cards, tablets, and GPS devices all have features for storing data that can prove to be of investigative interest to the court system and law enforcement. ISS-Investigations is the front runner in this growing field, plus our team of experts uses every resource it can to collect, analyze, preserve, and report on data held in our everyday devices. So if you have any queries, talk to our team.
What Kind of Devices Can be Analyzed?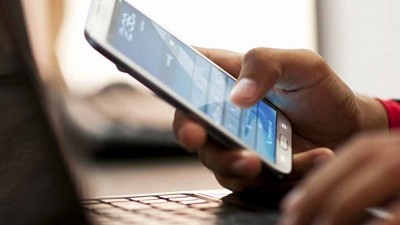 We can examine ANY and ALL mobile devices. Whether your device is functioning or broken, we can still uncover the truth.

Some of the prevalent information that can be examined using mobile forensics include:

• SMS and MMS Messages
• Contacts and Phonebook
• Application Based Messaging
• Deleted Information
• Social Networking Information
• Pictures, Audio and Video
• Call History (Length, Incoming, Outgoing)
• Web Browser History (Search History, Cookies, Analytics)
• User Generated Data (Documents, Spreadsheets, etc.)
• Geo Location (Tower & Wifi Related Location Data)
• GPS Information
• Email
• Metadata
• Notes
• Calendar

What Devices can be Analyzed?

ISS-Investigations can probe ANY mobile device. Our team can uncover the truth of the matter regardless if the device is broken.

Here are some of the devices we work with:

• iPhones & iPads
• Android Devices
• Tablets
• SD/MicroSD Cards
• GPS Mobile Devices

Acquiring and examining digital evidence on a mobile device can play an integral role in ascertaining with definite proof of the outcome of disputes like a criminal, business, and civil litigation.

Our pro mobile forensics analysts can assist you in solving an extensive range of issues that include:

• Intellectual Property Theft
• Infidelity & Divorce
• Custody Battles
• Business Partnership Dissolutions
• Business Disruptions Cause by Problem and Ex-Employees

We act with absolute professionalism in the mobile forensics services we provide. Our forensics team is more than committed to upholding legal and ethical guidelines no matter what.
DVR Recovery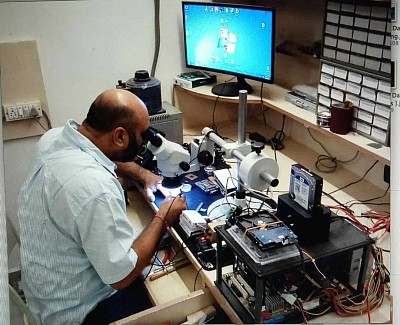 Digital video recorders or better known as 'DVRs', are devices that are used to record video and put it in digital format. From there, the data is stored on a USB flash drive, SSD, disk drive, SD memory card, or other networked or local mass storage devices. The majority of organizations, businesses, and governmental entities utilize DVRs as part of surveillance and/or CCTV system.
The reduced cost of DVRs has played a role in their increasing use in residential security and surveillance. CCTV also has an array of other applications – e.g., record truck drivers while on the road in case of an accident, monitor business happenings in hazardous locations, etc. Just like how DVRs have found their place in the world, they have also established a footing in investigations and litigation.

DVR data and information is too sensitive to trust with a second-tier digital forensic technician.

In the event a DVR video footage has grounds in your suit, chances are that it will be an essential component of your claim or defense. Nothing is as compelling to jurors, as seeing the scene of a lawsuit unfolding before them.

ISS-Investigations agents are skilled at performing and recovering forensics on ANY DVR as-is including:

• Deletion
• Physical Damage
• Water Damage
• Fire Damage
• Corrupted Video Files

The features and technologies of DVRs are continually evolving and advancing. In the event your investigation or case entails DVR footage, then it's prudent to consider hiring a DVR forensic pro who's updated with all continual developments happening every day in DVR technology and understand their role in impacting a digital forensic analysis and investigation. ISS-Investigations have the necessary skills, tools, and expertise of handling virtually any type of DVR technology and any DVR-related issues.

Audio Video Forensics

There are some cases when unusual and criminal activity can be proven with the use of video, audio, or photo recordings. But for that material is deemed to be permissible as prosecutable evidence, authentication is required. Authenticating images or recordings is a daunting process requiring several steps. ISS-Investigations are industry leaders who offer services in various forensics fields and only employ an experienced team of video and audio forensics pros with years on their belt doing these endeavors.

Services We Offer

It's the job of a video and audio forensic pro to make sure the material they are working with is clean, authentic, and understandable.

To accomplish this feat, one often needs to do one or a few of these services:

• Evidence Collection
• System Authentication
• Analysis and Interpretation
• Noise Removal
• Speed Adjustments
• Identification of Tampering
• File Conversion
• Recovery & Transcription

What Media Types Do We Perform Audio Video Forensics On?

ISS-Investigations can provide audio-video forensics services on all types of media, platforms, and devices.

Here are a few examples of media types and devices:

• Mobile Phones
• DVR Recordings
• Cameras
• Webcams
• Home Video Recorders
• YouTube Videos
• Laptop & Desktop Computers
• Tablets

Our ISS-Investigations audio-video forensics analysts can offer admissible testimony from ANY video or audio device. Not only will we offer definitive proof of the authenticity of the extracted evidence, but we can also enhance the materials to present the piece of evidence more audibly and visibly clean.

Imaging

When a forensics case or digital investigation is starting, evidence preservation is the first thing that should be done. ISS-Investigations can image any media forensically, in any state and offer you with an admissible image. Our expert team still gets the work done regardless of the media's condition.
Hard Drive Imaging
Hard drive imaging involves data recovery professionals and computer forensics engineers extracting pertinent information from technological devices like laptop computers and desktop.

Each computer contains a hard drive which stores almost all of the computer's information. For any legal proceeding, this info is crucial considering how it stores valuable data that can be received, painting a picture of what really transpired. Several steps need to be taken to image out a hard drive that will be admissible in trial. The upside is that ISS-Investigations are more than adept at handling these various stages required and also write a comprehensive report that is sure to be admissible in a court of law.
Let Us Help You Take Control of Your Evidence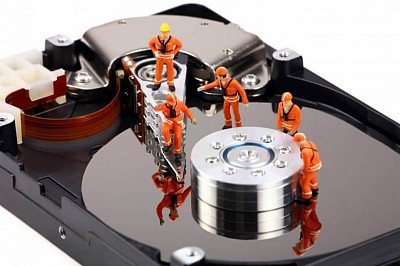 When it comes to creating images, our forensics investigators are more than skilled enough, plus they use a write blocker to help in preserving the integrity of the image. After that's done, our forensic investigators can then review the data and present you with a documented report with discoveries that will stand when cross-examined. When it comes to data recovery, we can image a hard drive in any situation, including:

• Water Damage Occurs
• Physical or Mechanical Damage Occurs
• PCB Board Damage
• Fire Damage
• Smoke Damage
• Any Other Issue

We have a proficient team of engineers who are conversant with software to write block, which allows them to do logical imaging. This allows for the retrieval of certain hard disk files that were active before the instance that induced corruption or initial damage.

We have offices in the majority of the cities near you. So feel free to get in touch with us if you need forensic hard drive image services for your case.

Cell Phone Imaging

For most people, their cell phone is their life. These devices allow people to communicate with each other, enables the execution of various financial and professional transactions as well as store personal things such as photos. If these devices were to become damaged or stopped functioning, users will be hugely inconvenienced and will have to stay without personal info for an extended period of time. But luckily, ISS-Investigations oversee a mobile device imaging department that only have highly skilled professionals and staff experienced in cell phone forensics and cell phone imaging fields.

Why would you require cell phone imaging?

Your mobile device or cell phone holds a lot of information within it. This includes things like Internet Usage, SMS, call logs, GPS data, App Usage, and so on. This sort of digital data can paint a picture of the user together with their habits. The information on a cellphone can get lost or become tainted; whether on purpose or not. To prevent that from happening, one would be required to preserve this evidence, which will need the cell phone to be imaged forensically so it can be examined later on while the chain of custody stays in place. When a cell phone isn't functioning, our mobile forensics team of experts is proficient in chip-off recoveries. When we encounter a mobile device that has been significantly corrupted or severely damaged, we extract the pertinent information inside by removing the NAND chip carefully and then imaging it for data. Here are some common circumstances where ISS-Investigations can image a mobile device:

• Water Damage
• Fire Damage
• Mechanical Damage
• Firmware Corruption
• Any Other Issue

What Cell Phones Types Can Be Imaged Forensically?

Adding to the intricate cell phone imaging procedure is that the majority of mobile devices aren't designed the same. Also, certified mobile forensics pros will need to be conversant with the various operating systems required to be wired. ISS-Investigations mobile device engineers have the experience to work on and retrieve data from products such as:

• Android Devices
• iOS devices and iPods
• Windows Cell Phones
• Blackberry Devices
• Tablets
• GPS Systems
• Devices Using SIM Cards for Data Storage

Regardless of the forensic imaging type you need, ISS-Investigations can deal with all of it. So whether it is a cell phone, hard drive, or any other form of a memory device, we can for sure, preserve and present a forensic image that's admissible in court. Regardless of the media's condition or state, even if it was underwater, we have been around the block for a while now and have the technical know-how of preserving your data.

Data Recovery Service

Data recovery entails recovering non-functioning or deleted media. It is an intricate process involving technical know-how and extremely specialized tools. In most cases, data recovery is required for digital forensics, considering that the media can purposefully be damaged or deleted.

For forensics to be performed on damaged media, the media would first have to be retraced and imaged. That is the reason why it is crucial to select a forensics service provider that has a proven track record when it comes to data recovery.

Certified In-house Data Recovery

The majority of forensics service providers outsource their data recovery tasks, which is a show of weakness in the chain of custody. Here at ISS-Investigations all our data recovery is conducted by our inhouse trained data recovery staff.

What Media Types and Issues Can Forensics Recover Data From?

ISS-Investigations have a wealth of experience needed to recover data from any type of media.

Here are some of the common media types that may need data recovery:

• Mobile Phones
• Hard Drives
• Cameras
• Micro SD Cards
• Tablets
• Solid State Drives
• RAID Arrays
• Data Tapes
• Any Storage Media Containing Data

On-Site Forensics

For any sort of investigation, the scene of an incident is the most crucial part. ISS-Investigations has got you covered regardless if you need computer forensics, mobile forensics, digital forensics, or any sort of incident forensics. We can assess the damage or data that's on site, in such a manner that doesn't entail you compromising your evidence. ISS-Investigations have the ability to prove what did or did not happen and can do that onsite. Also, while on-site, we can ascertain the who, why, and what actually happened.

The forensic services we provide apply to onsite forensics. In the event the media is damaged, our team of forensic analysts can do information recovery in a clean portable cell.

Additionally, to data recovery, onsite forensics services apply to:

• Spyware and Malware Detection
• Digital and Computer Forensics
• Cell Phone and Mobile Forensics
• DVR Recovery Forensics
• Audio Video Forensics
• Infotainment and Car System Forensics
• Legal Digital Forensics
• Data Breach Incident Response

Remote Forensics

We all know that there are some circumstances when evidence cannot be moved or an instance when an onsite digital forensics analyst isn't allowed access on the premises.

Some of these circumstances may include:

• Hardware isn't Accessible Easily
• On-Site Forensics is Cost Prohibitive
• Time Sensitive Matter
• Any Restricted Physical Access Scene

Just like in person, we can offer our clients with the same features and services over an internet connection. For most of our clientele, this is quite convenient.

Some of the remote forensics services we provide include:

• Provide Common Digital Evidence Collection
• Perform Forensic Imaging
• Logical Evidence Collection
• Email Recovery and Analysis
• Chat Recovery
• Messaging Analysis
• Extract Metadata
• Keyword Searching

When it comes to doing remote forensics, ISS-Investigations have decades under its belt.

We totally understand your needs and will work towards meeting and exceeding them with our expert remote forensics.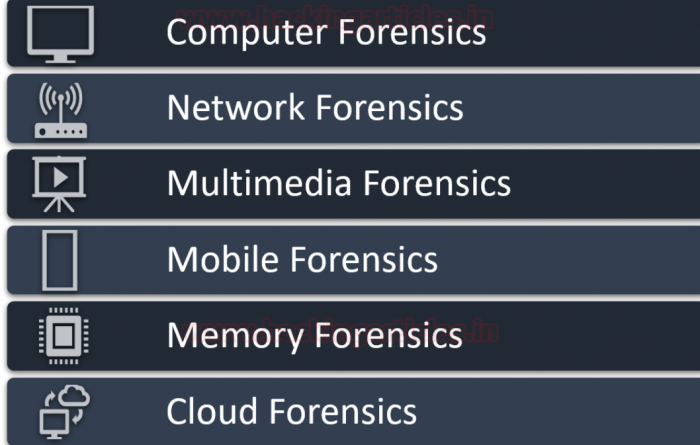 For assistance E-Mail
support@cellular-forensics.co.za