Our Mission Statement and POPI Act
Mission Statement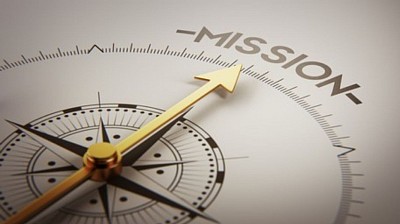 Our Mission Statement
Professional Private Investigator Mission Statement

Our Mission Statement as a Professional Private Investigative and Security Agency:
 
ISS-Investigations is a premier investigative agency in South-Africa striving to achieve results that exceed our client's expectations and industry-standard by employing highly experienced private investigators that follow four basic principles:
Professionalism, Accountability, Integrity and Confidentially.

 Professionalism: 
To provide exceptional investigative services to our clients by employing the most innovative investigative methods available. The conduct of our private investigators will always be of the highest ethical and moral standards. As our client, you will be treated with the utmost respect and courtesy.
 Accountability: 
Contracting with a private investigator typically means that you are experiencing a stressful situation and are in search of a solution. The investigative firm you contract with should not add to that anxiety. We vow to be accessible and maintain quality communications to answer all your questions and to report only the most accurate and available information in existence at the time of the service. If there is ever a question regarding our conduct or services we will do everything we can to verify and remedy the situation.
 Integrity: 
Integrity can be defined as, "doing the right thing, even if no one is looking."  We pledge to hold our private investigators, investigative techniques, and services performed to the highest standards of integrity and honesty found in the private detective and security industry. We will be forthcoming and truthful in all aspects of our business. We guarantee that organizational work ethics are complied with in accordance with federal, state and local laws. Our extreme adherence to procedure allows us to ensure your privacy and confidentiality.
 Confidentially: 
All investigations conducted by ISS-Investigations for our clients are held STRICTLY CONFIDENTIAL between our clients and us. Any information we gather resulting from an investigation will "ONLY" be turned over to our client for their exclusive use, unless our client gives written consent authorizing us to turn the information over to a third party such as their attorney.
ISS-Investigations will never give a client's personal information to anyone and all investigations are discreetly conducted by one of our experienced private investigators. We do understand that some cases can be sensitive in nature, so we want you, our client, to know that your consultation is held in strict confidence.


POPI ACT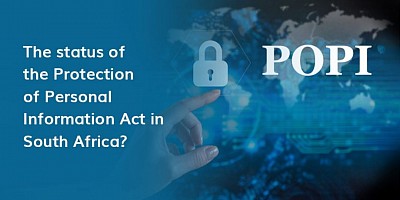 1. Imbewu Specialised Security (Pty) Ltd, and all entities and subsidiaries, Registration Number 2018/518798/07 (IMBEWU, it, we, us or our) has its head office at 20 Mitchell str, Meyerton, 1961.

2. Imbewu Specialised Security (Pty) Ltd is a registered Security Services Provider, Registration Number 2922182, entitled in law to perform private investigations in accordance with the Private Security Regulatory Act, pursuant to other applicable legislation, including the Protection of Personal Information Act, the National Credit Act, and all other applicable laws in force.

3. Imbewu Specialised Security (Pty) Ltd is committed to treat all your personal information with care and in a responsible manner.

4. Personal information includes any information that lets Imbewu Specialised Security (Pty) Ltd identify you, such as your forenames, middle names and surname, together with your physical address, contact details such as email address and phone numbers, and/or passport/identity number.

5. Personal information in South Africa also refers to the personal information that uniquely identifies a legal entity, such as the trading name of a company combined with the company registration number, and other identifyingnumbers such as those issued by statutory organisations.

6. Special personal information includes that which details your race or ethnic origin, religious and philosophical beliefs, political persuasion, trade union membership, health or sex life, biometric information (for example, your voice or fingerprints) or any criminal behaviour which relates to alleged criminal offences or proceedings.

7. Personal information may be given to or collected by Imbewu Specialised Security (Pty) Ltd in writing when contacting Imbewu Specialised Security (Pty) Ltd via email, via social media links, via telephone, via our website contact form.

8. Imbewu Specialised Security (Pty) Ltd also collects your information when you fill out a client checklist. This information is used specifically to review your report to us and thereafter to use it to populate any other document or statement required in law should you appoint us to investigate a case on your behalf.
Processing of personal information includes any initial processing that Imbewu Specialised Security (Pty) Ltd does when we first collect your personal information. It also includes any further and ongoing processing that Imbewu Specialised Security (Pty) Ltd is allowed to carry out legitimately in terms of the reasons listed in paragraph 10 (below).
The term 'processing' includes collecting, using, altering, merging, linking, organising, disseminating, storing, retrieving, disclosing, erasing, archiving, destroying or disposing of personal information.

9. Imbewu Specialised Security (Pty) Ltd will only collect and process your personal information for the reason you provided it to us, or to enable us to comply with the requirements of specific local or foreign laws that we are governed by; or to comply with any regulations, directives, judgments or court orders, government sanctions or embargoes, reporting requirements under financial transactions legislation, and demands of any authority, regulator, tribunal, enforcement agency or exchange body.

10. Imbewu Specialised Security (Pty) Ltd may process your personal information to protect your or our legitimate interests. Imbewu Specialised Security (Pty) Ltd will not collect and process personal information about you that we do not need for this purpose. The general purposes for which Imbewu Specialised Security (Pty) Ltd collects and
processes your personal information include, but are not limited to:
10.1. Creating a record of you on our system to verify your identity, review your request for products and/or services, provide you with the products and/or services you have requested for and then communicate with and keep you informed about these products and/or services;
10.2. Assessing your personal financial circumstances and needs before providing either advice and/or products or services to you. In this regard, we may collect your personal information from you in your capacity as our prospective client;
10.3. Any purpose related to the prevention of financial crime, including fraud detection and prevention, sanctions screening, adverse media screening, monitoring of anti-money laundering and any financing of terrorist activities;
10.4. Managing our business and identifying potential trends within the market, to ensure our products or services are provided in a market-fit manner.
10.5 Where you have applied for employment at Imbewu Specialised Security (Pty) Ltd or for an Imbewu Specialised Security (Pty) Ltd internship or learnership, we perform applicant screening and background checks, and such screening may include social media screening and screening relating to any information about you we may obtain from publicly available sources such as search engine results;
10.6. Where you are an Imbewu Specialised Security (Pty) Ltd employee (including contractors), we create an employment record of you on our system to facilitate continuous monitoring during your employment with us;
10.7. Where you are an Imbewu Specialised Security (Pty) Ltd director, we create a record of you as a director on our system;
10.8. Where you've been identified as a next of kin by an employee or customer, we create a record of you on our system;
10.9. Where you are a supplier to Imbewu Specialised Security (Pty) Ltd, we process your personal information for due diligence, risk assessment, administrative and payment purposes.

11. Imbewu Specialised Security (Pty) Ltd will not process your special personal information unless:
11.1. You have consented to Imbewu Specialised Security (Pty) Ltd processing it (in circumstances where we are legally obliged to obtain your consent); or
11.2. It is necessary to exercise or defend a right or obligation in law; or
11.3. It is necessary to comply with an international legal obligation of public interest; or
11.4. It is for certain historical, research or statistical purposes that would not adversely affect your privacy; or
11.5. You have deliberately made your personal information public.

12. There are some personal information fields that you have to fill in or provide if you want Imbewu SpecialisedSecurity (Pty) Ltd to provide you with your chosen product and/or service or onboard you as an employee, supplier, director or job applicant. This information can be provided
in writing, electronically or telephonically, but it must be accurate and complete.

13. Imbewu SpecialisedSecurity (Pty) Ltd enters into a written mandate with all clients which has extensive legal protections for all parties.

14. In most cases, personal information will be collected directly from you, either via the Imbewu Specialised Security (Pty) Ltd website Contact Page or via the Client Checklist, but there may be other instances when Imbewu Specialised Security (Pty) Ltd will collect personal information from other sources.
These may include public records, places where you may already have made your personal information public (for example, on social media where your settings on such social media are set to 'public'), credit bureaus, or individuals/directors whom you have appointed as your representative, where you are a corporate entity.
Imbewu Specialised Security (Pty) Ltd will only collect your personal information from other sources where we are legally entitled or obliged to do so, and you are entitled to ask Imbewu Specialised Security (Pty) Ltd which sources Imbewu SpecialisedSecurity (Pty) Ltd used to collect your personal information. This information is used to fulfil our obligations to you as our client and to protect the interests of all parties.

15. For the purposes outlined in paragraph 10 (above), Imbewu Specialised Security (Pty) Lt will, in most instances, collect and process your personal information internally. However, there are times
when Imbewu Specialised Security (Pty) Ltd needs to outsource these functions to third parties, including parties in other countries. Where your personal information is shared internally within the Imbewu Specialised Security (Pty) Ltd, such sharing will be carried out only for the purposes outlined in paragraph 10(above). Imbewu Specialised Security (Pty) Ltd may also need to share your personal information with external organisations, such as credit bureaus, tax authorities or other regulatory or industry bodies, so that we can meet our due diligence or regulatory requirements.
We may need to share your personal information with our counter-parties, where we are involved in mediated settlements on your behalf or negotiating financial restitution on your behalf or relating to the negotiated deferred prosecution of a suspect where the agreement is that of restorative justice for you, or to any party to whom we assign
our rights under any of our agreements for particular products and services.

16. Imbewu Specialised Security (Pty) Ltd will not share your personal information with third parties who do not need your personal information, or where Imbewu Specialised Security (Pty) Ltd is not legally permitted to do so. When Imbewu Specialised Security (Pty) Ltd decides to transfer your personal information to third parties, we will only provide it to
organisations that have data privacy policies equivalent to that of Imbewu Specialised Security (Pty) Ltd, or subject to appropriate contractual obligations, or to those who are subject to laws relating to the
processing of personal information that are similar to those that apply to Imbewu Specialised Security (Pty) Ltd.

17. We will adhere to your communication preferences whenever we can, but we may need to send you important communications via a channel that is not your preference. We will only do so in cases where we deem the information to be important and relevant for you.

18. If you have a complaint relating to the protection of your personal information, including the way in which it has been collected or processed by Imbewu Specialised Security (Pty) Ltd, please contact us using the local contact details as listed below. If you have not had your complaint dealt with satisfactorily, you may lodge a complaint with the Information Regulator in terms of applicable privacy laws such as POPIA.
Imbewu Specialised Security (Pty) Ltd reserves the right to change this statement at any time. All changes to this statement will be posted on the website. Unless otherwise stated, the current version shall supersede and replace all previous versions of this statement.
Contact details:
Imbewu Specialised Security (Pty) Ltd
Reg: 2018/518798/07
PSiRA Reg: 2922182
Tel: 061 642 4908
Fax: 086 471 2568
Cellular: 072 613 9925
E-Mail: info@iss-investigations.co.za
Web Page: www.iss-investigations.org