Reviews
Couldn't ask for a better team than ISS-Investigations
 My Name is Michael Naidoo from Pietermaritzburg. I have a Electronic Business with Stock of over 30Mil Rand on my Premises. Before I Hired 2 Day Shift Guards an 2 Night Shift Guards from Imbewu Specialised Security I were robbed by 11 Armed Robbers. I were devastated and angry because the Police did not do mutch.
I then decided to hire a Private Investigator from ISS-Investigations and within 8 days he came back to me with all Evidence like Photos and Video footages as well as the get away car Registration number and etc. Rodney van Rensburg and he's team which is his Wife Janine and Son Jonathan Secured the arrest of the 11 Robbers and the Driver.
There and then I Signed a 2yr contract with them for Security Guards at my Business. And since then we're more than happy.
Entertainment Casino Lounge Armed Robbery
I'm Employed at a Entertainment Lounge in the Vaal Triangle.
We were Robbed by 2 Armed men. Got great assistance from Law Enforcement and etc. We then Hired Rodney van Rensburg a Local Private Investigator for assistance and More Information gathering. The Investigator visited the Premises and we went through the footage. While busy with the Investigator the owner arrived with her son to pay us a visit as usual. 
The Investigator immediately Confronted the owners son icw the Robbery and showed us the Takkies, tattoo on the hand that matches one of the Armed Robbers. 
What could I say...
Hijacked on R59
14th September at 20h45 I was Hijacked just leaving the R59 at the Pierneef turn off. I stood next to the Road with Absolute Fear and Nothing. Not even a phone to call for help. 
At my Surprise a Vehicle stopped next to me and asked if I were fine. I told them my Situation and they took me to the Police Station in Meyerton.
The person was so kind to wait with me for 3hrs and no assistance. We then got a number of a Private investigator who might be of any use or assistance. 
After Calling Private Investigator Rodney van Rensburg he arrived at the Police Station where they still had an attitude. We then left for Kliprivier SAPS and on our way we stopped at the Engin Blockhouse. The Investigator bought me something to eat and drink. As we're about to leave the Investigator saw something suspicious on the truck stop and yes, it was my car.
With the keys inside everything including my radio gone. But I normally stash my purse under the seat and luckily it was still there with all my cards and 3k cash. We contacted the SAPS to arrive at the scene. We then received great assistance and the Private Investigator Refused any form of Payment. 
Therefore I would like to thank the Person who took me to Meyerton SAPS and ISS-INVESTIGATIONS for their time, effort and great Service
Michelle Loxton
Lindie Marais
On 27th June 2022 I contacted ISS-Investigations and Shared my Experience with them where I was scammed out of R720 000. 00 with a Romance Scam.
When I Called the 1st thing the Female Investigator Janine asked me, how did I Pay. Well each Transaction was paid into a FNB Account. I struggled to get assistance from the SAPS as well asvthe Bank.
Janine assisted me to open a Case. We then had a little interview and she Escorted me to the Bank.
She then arranged with the team for Confrontation and we got hold of the 27 year old guy who scammed me out of my money. On arrival the guys father immediately assisted the Investigation team and arranged to pay my money back in 3 Installments.
Today I Received 50% of my funds with a What's app that the other outstanding will be paid asap.
Janine van Rensburg shared with me that I'm lucky Everything was sorted in such short amount of time.

I can therefore say that this is a team you want to hire.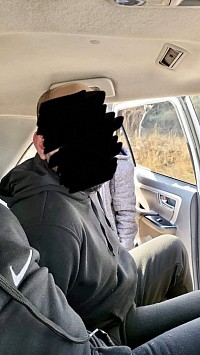 Kidnappers Arrested
A Bangladeshi businessman kidnapped in Mayville, north of Pretoria twelve days ago has been rescued by police after Information Gathered by ISS-Investigations. The kidnappers demanded R800 000 ransom. Four suspects have been arrested. Two vehicles have also been seized.
Murder Solved by Correct Information Gathered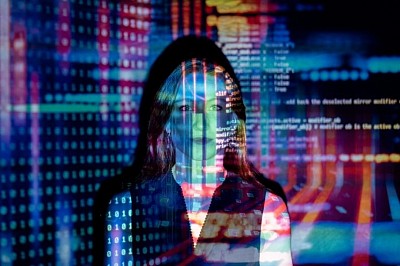 ISS-INVESTIGATIONS Secured the Arrest of my Mothers Murderer
My mom was Murdered in George and I was broken when the Cops Contacted me. After 8 Months still nothing.
I then contacted Private Investigator Rodney van Rensburg for assistance.  The SAPS Investigator Welcomed the arrangements I had by asking Rodney for assistance.

On the Private Investigators arrival he contacted me and started the Investigation Immediately. After 2 Days I received a call from the SAPS Detective sharing with me that with all Evidence Gathered by ISS-Investigations they now do have a Suspect.

I then flew down to George to meet up with the team SAPS and ISS.
They got a full Statement from my mothers Fiance confessed that he murdered her because she wanted to leave him.

I would like to thank SAPS Detective David Peens and ISS-Investigations Private Investigator Rodney van Rensburg 
Hi if You're Reading Here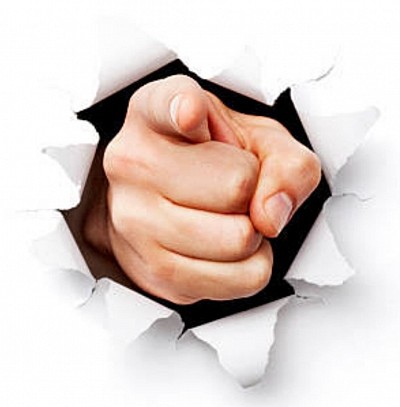 Yes you
PLEAS NOTE:
WE HAVE ABSOLUTELY NOTHING TO HIDE. REVIEWS IS AN INDIVIDUAL OPINION😉
FEEL FREE TO COMMENT
EXTREMELY IMPORTANT 
Rodney van Rensburg
STANDARD RULES APPLY: Upon appointment, we require a formal mandate with detailed instructions. Please take note that should you not make use of our services – you may not under any circumstance use my name or the name of my organisation as a means to achieve whatever end.

POPI ACT 4 of 2013 South Africa: Rodney van Rensburg and ISS-Investigations falls under Section 6 of the act.
Claudette Patience 
Hi Rodney .... thank u so much for all ur help .... I appreciate the fast and speedy service 🙏🏽
May your business prosper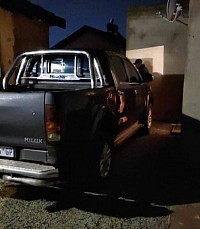 De Deur Kidnapping assistance
Great Team Work
KIDNAPPED DE DEUR BUSINESSMAN RESCUED IN LENASIA SOUTH
Less than five days after Vereeniging businessman, Zaheer Asmal, was kidnapped at his business premises in De Deur, the National Crime Intelligence Anti-Kidnapping Task Team led a multi-disciplinary operation consisting of members of the Special Task Force (STF), the Johannesburg Metro Police Department (JMPD) and private security which swooped in at an house in Lenasia South and rescued Asmal unharmed last night (28 February).
Police spokesperson, Col Athlenda Mathe told Walkerville & Savanna City Times: "The owner of the property, a 70-year-old Mozambican national was arrested. At the second address in Ennerdale, police found a dark grey Toyota Hilux and fake registration number plates which were utilized in the commission of the crime. One suspect, a Malawian national was arrested. When the police arrived at the third address in Roodepoort, they were met with gunfire. Fortunately, none of the Task Team members sustained injuries. One suspect, a South African national was arrested and one unlicensed firearm was seized."
All three suspects are facing charges relating to kidnapping and robbery with aggravated circumstances while the South African national is facing additional charges of possession of an unlicensed firearm as well as attempted murder.
In the past week alone, the Task Team has arrested eight suspects linked to kidnappings where ransom demands were made.