Private Investigations
PRIVATE INVESTIGATIONS
Whether it's a Complex Fraud case or a Sensitive Matrimonial matter, ISS-INVESTIGATIONS has a team of Highly Experienced Investigators, Researchers and other Specialists to provide a timeous and cost effective solution.

Following your initial contact we will arrange for a Consultation where we will assess all information pertaining to the assignment, propose a plan of action and provide an accurate quotation.

On acceptance, we will assign a Lead Investigator who will commence with the Investigation and provide regular feedback to ensure we meet the predetermined objectives.

We provide a comprehensive report of our findings including photographs, videos, statements and other evidence gathered in the process. Our expert Investigators will testify in court where required.

We acknowledge that prosecution of the accused is often frustrated by court proceedings.
To help protect the rights and interests of our clients, we can arrange a watching brief by an experienced Attorney.

All investigations are handled discreetly and professionally.
We have Male and Female Investigators.
Investigation Specialist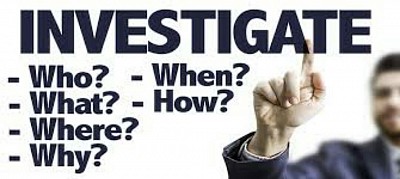 Imbewu Specialised Security now Trading as ISS-INVESTIGATIONS was first established in 2018 with its members and Team leaders, with years of Experience Since 1994 and has evolved into an Approachable, Highly Professional Agency with a reputation for Delivering Results, helping resolve problems with focus and Expertise.This makes us the Safe, Legal Choice for Intelligence needs. ​
With so many years of Experience Serving Private Individuals, Executives, Entrepreneurs, Business and Public Sector Organisations, ISS-Investigations have a Wealth of Industry Knowledge and Experience and Provide an Unrivalled level of customer service, including:·
• Highly Experienced and Professional Investigators·
• A full Intelligence Service using Dedicated Experts·
• Investigation utilising both state of the art and established techniques·
• Complete worldwide and local coverage·
• Exclusive 24-48 hour fast response service·
• Excellent standards of practice·
• Structured evidence reports·
A dedicated Project Manager throughout Every assignment ISS-INVESTIGATIONS accept is overseen by a senior investigation manager, who work in close co-operation with clients (and where appropriate client's legal advisors), allowing us to provide proficient assistance throughout the progression of our task. Evidence is routinely submitted in the form of a multi-layered and focused legal report which may be used in subsequent legal proceedings. We employ a small, dedicated team of experienced, credible Investigators and Accredited Security Experts, all available to help resolve most presenting matters. We genuinely believe each presenting situation is unique and therefore requires a creative, individual approach to ensure we successfully serve discerning client's specific requirements. ISS-INVESTIGATIONS is a friendly, highly professional agency with a reputation for delivering results, helping resolve problems with focus and expertise and simply looking after our clients.
How Much a Private investigator Cost?
If you are considering hiring a Private Investigator in South Africa, there is a very good chance that one of your first questions will involve how much their services cost. So, how much does a Private Investigator cost? Unfortunately, it is not quite that simple to come up with an answer. There are numerous factors that must be considered when determining the cost of a private detective, such as:

• The type of Investigation and/ or Surveillance Required.
• How long the Investigation lasts.
• The number of hours spent working on the Investigation, as well as what particular service is being performed during that time.
• What type of equipment is needed to satisfactorily complete the Investigation?
• Where the case is conducted. For example, does it require a Private Investigator to travel and for how far and how long?

Our experienced Private Investigators will provide you with an estimate of fees before the Investigation begins without any obligation. In some instances, we may be able to offer flat rates, as well as hourly or package rates. In addition, depending on your situation, we may be able to customize a package to meet your exact needs.

At ISS-Investigations, we understand that all cases are unique. That is why we request that you contact us at (072 613 9925) for a phone consultation or What's app at no cost.
INFORMATION NOTE ON THE ROLE OF PRIVATE INVESTIGATORS

By: Chad Thomas (IRS Forensic Investigations)
Another High Court case today brought by a suspect on an urgent basis testing the parameters of the powers of a private investigator.

Surprisingly, it is still a mystery to many that private investigators actually do have powers in terms of specific case law (State v Botha 1995), and pursuant to legislation to conduct investigations. In some instances, private investigators have more powers than those of authorities in respect of setting traps (State v Dube).

To use the title "private investigator" or to offer a private investigation service is legislated by the Private Security Industry Regulatory Act, act 56 of 2001. Failure to register as a private investigator and to misrepresent oneself as a private investigator constitutes a criminal offence.

The act defines a private investigator as:

Sec 1(1) 'private investigator' means a person who, in a private capacity and for the benefit of another person, investigates the identity, actions, character, background or property of another person, without the consent of such a person, but does not include -  
(a) auditors, accountants, attorneys, advocates or forensic scientists conducting investigations which fall within the normal and reasonable course and scope of their professional functions; 
(b) internal investigators conducting normal and reasonable investigations into employee misconduct; 
(c) internal investigators conducting investigations which a business, other than an investigating business, may undertake in the course and scope of its normal and reasonable endeavours to safeguard its security, strategic, operational or business interests:
Provided that no person is excluded from the definition of a private investigator if he or she conducts any investigation which falls within the exclusive function of the State.

The act also places the onus on the clients who make use of private investigators to ensure that they are registered. Section 38(3)(g) of the Private Security Industry Regulatory Act, act 56 of 2001, makes it a criminal offence to hire unregistered private investigators.

It is also interesting to note that in terms of case law (FMW and Lad Brokers v Mandla), that persons cannot act as "independent contractors" - registered personnel have to provide a service via a registered company. In other words, a person cannot render a service using their personal PSIRA number - the service has to be through a company.
Please Note:
We're moving Office. Our new address will be made Public soon. All our Contact detalis will stay the same.