National Private Investigations
We have Male and Female Investigators.
PRIVATE INVESTIGATIONS
Whether it's a Complex Fraud case or a Sensitive Matrimonial matter, ISS-INVESTIGATIONS has a team of Highly Experienced Investigators, Researchers and other Specialists to provide a timeous and cost effective solution.

Following your initial contact we will arrange for a Consultation where we will assess all information pertaining to the assignment, propose a plan of action and provide an accurate quotation.

On acceptance, we will assign a Lead Investigator who will commence with the Investigation and provide regular feedback to ensure we meet the predetermined objectives.

We provide a comprehensive report of our findings including photographs, videos, statements and other evidence gathered in the process. Our expert Investigators will testify in court where required.

We acknowledge that prosecution of the accused is often frustrated by court proceedings.
To help protect the rights and interests of our clients, we can arrange a watching brief by an experienced Attorney.

All investigations are handled discreetly and professionally.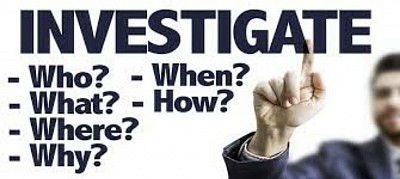 Investigation Specialist 
Imbewu Specialised Security now Trading as ISS-INVESTIGATIONS was first established in 2018 with its members and Team leaders, with years of Experience Since 1994 and has evolved into an approachable, highly professional agency with a reputation for delivering results, helping resolve problems with focus and expertise.This makes us the safe, legal choice for intelligence needs. ​
With so many years of experience serving Private Individuals, Executives, Entrepreneurs, Business and Public Sector Organisations, Imbewu Specialised Security have a wealth of industry knowledge and experience and provide an unrivalled level of customer service, including:·
• Highly experienced and professional investigators·
• A full intelligence service using dedicated experts·
• Investigation utilising both state of the art and established techniques·
• Complete worldwide and local coverage·
• Exclusive 24-48 hour fast response service·
• Excellent standards of practice·
• Structured evidence reports·

A dedicated Project Manager throughout Every assignment ISS-INVESTIGATIONS accept is overseen by a senior investigation manager, who work in close co-operation with clients (and where appropriate client's legal advisors), allowing us to provide proficient assistance throughout the progression of our task. Evidence is routinely submitted in the form of a multi-layered and focused legal report which may be used in subsequent legal proceedings. We employ a small, dedicated team of experienced, credible Investigators and Accredited Security Experts, all available to help resolve most presenting matters. We genuinely believe each presenting situation is unique and therefore requires a creative, individual approach to ensure we successfully serve discerning client's specific requirements. ISS-INVESTIGATIONSl is a friendly, highly professional agency with a reputation for delivering results, helping resolve problems with focus and expertise and simply looking after our clients.