Missing and Abducted Persons Investigations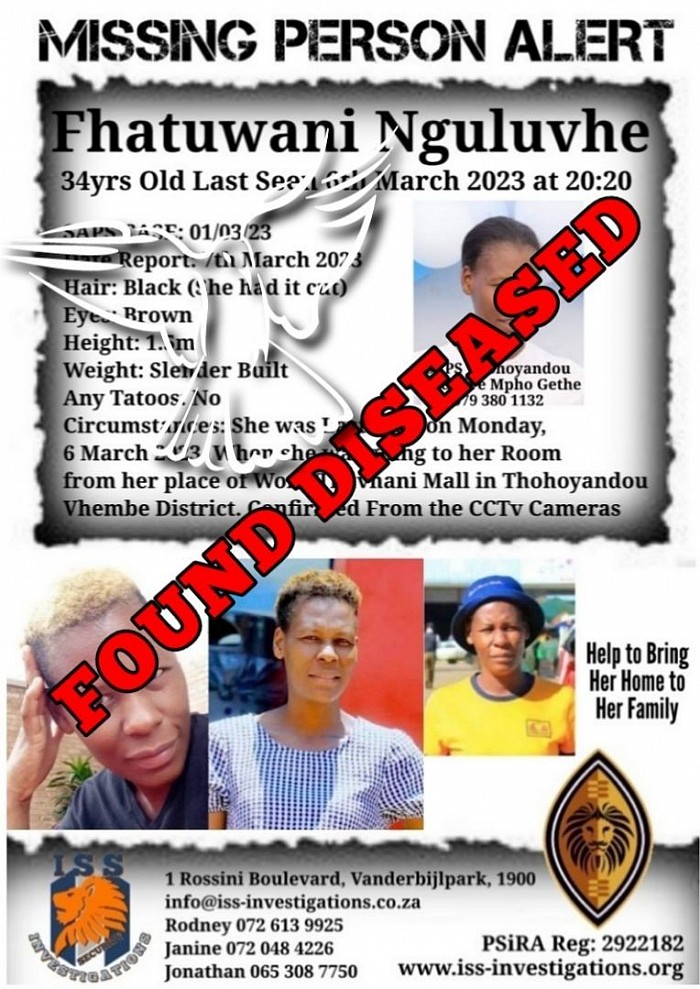 'Our thoughts and prayers are with you at this difficult time. May God give you strength and comfort during this difficult period of your life.' Our Sincere Condolences to the Family and Friends. From the ISS-Investigations Team
Toddler Kidnapped
On Sunday 4th September 2022 the Office of ISS-Investigations Received a Distressed Call from a young Mother Stating that her 17 Month old son was Kidnapped by two gay woman at Park Station Johannesburg the Previous day. We then asked her why wait a day? Where she replied that herself and her Mother were trying to report the case at the Kliptown SAPS without any luck. And that's when she decided to make use of the Private Sector. 
We immediately started to trace with all information the mother gave us and got hold of contact details and photos as well as video footages. 
After we got hold of all information we picked up the mom and the grandmother of the child and went through to Sunnyside Pretoria to pick up the baby.
We got the baby back at 23:30 on Sunday Night.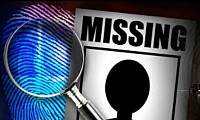 Tracing
Tracing of a Missing Person 
Looking for someone who is missing or whom you have lost contact with, child, family, old friend, former business partner, or someone who owes you money, it's a very tough mission for you to do alone considering that we are around 7 billion in this world.  Our private investigators can assist you and find that person for you with the little information you might be having.
Reminder
You do get 2 sorts of MISSING PERSONS
A. The one who wants to be found.
B. The other who don't want to be found
Missing persons investigations are used to find several types of missing persons, including children or adults who have suddenly
When someone in your life has gone missing, it can be incredibly distressing. In many cases, the police will not be able to help find a missing adult, unless there is significant evidence that the missing person is in danger or missing again their will. Private investigators are not bound by the same jurisdictional concerns, and are therefore able to search for any missing person and may be able to provide police with proof of foul play, allowing local law enforcement to open a formal investigation. Private investigators can conduct missing persons investigations whether the police are involved or not, and whether the case is active or has gone "cold." 
When you hire a private investigator to locate a missing person, they will employ a variety of techniques to complete the investigation. Some investigative tools your private investigator may you include forensic services such as lab work, finger printing and finger print lifting, crime scene reconstruction and crime scene analysis, computer and cellular forensics, skip tracing, forensic accounting, and more. The investigative methods used will depend on the details of the case and the financial and budgetary needs of the client.
Opening a missing persons case immediately after the person has gone missing can greatly improve the odds of locating your loved one, but investigations can still be successfully conducted long after the "missing" date.
Missing Persons Investigations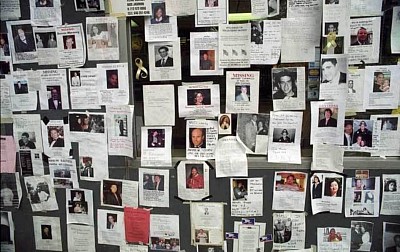 Missing Persons Investigations
Even with today's technology and interconnectedness, there are times when individuals are hard to find. Regardless of the circumstances surrounding the disappearance, the average person experiences a great deal of panic and trauma when family and friends go missing and may not know where to turn for help finding their loved one. ISS-Investigations can conduct the missing persons investigations you need to help locate missing persons.

When You Need to Find Missing Persons
There are many reasons why you might need to find a missing person including some that may involve suspicious circumstances like kidnapping – a special concern for parents whose children go missing. Other disappearances may be as innocent as a person changing her last name, address, or phone number. Old friends sometimes lose contact with you, move to new addresses, or simply choose to disappear. Children sometimes run away and adults with cognitive difficulties often wander off. One thing is certain, however: when someone you care about disappears, you can't enjoy true peace of mind until they're found.

Why the Police Can't Always Help You Find a Missing Person
When a loved one goes missing, most people turn to the police. Unfortunately, there is often little that law enforcement can do to help, even in case where there is evidence of foul play. To begin with, some Police stations to officer tells you that your loved one needs to be missing for at least 24 hours before the police can even file a report. We'll, that's a lie, there's no waiting time for a missing person. Unfortunately, that 24-hour delay could be the difference between finding a missing person or losing them forever. Even when they do help, however, that assistance is limited due to limitations on the amount of resources they can expend on any one missing persons case.

How a Missing Persons - Private Investigator Can Help
Fortunately, you don't have to rely on the police as your sole solution for finding a missing person. A trained missing persons detective can conduct the timely, thorough investigation needed to expedite any search for your loved one. Utilizing database searches, surveillance, social media tools, and a network of investigative resources, the best private investigators can help you in your efforts to locate:

• Runaway teenagers
• Missing spouses
• Children who have been abducted by friends, relatives, and others
• Loved ones who may suffer from dementia or other cognitive disorders
• Ex-spouses who may be unlawfully keeping you from your children
• Old boyfriends, girlfriends, and others you've lost track of over time.